Feature & Follow is a blog hop hosted by
Parajunkee
and
Alison Can Read
.
The purpose is to meet new people and gain more followers in the book blogging community. If this is your first time here, welcome! You are about to make some new friends and gain new followers. But you have to know, the point of this hop is to follow other bloggers also. I follow you, you follow me.
This weeks question:
You Are It! We are playing #FF tag this week. Comment on as many blogs as you can, even if they aren't participating in #FF. Just say Happy #FF! At the end of your comment. Keep a running total if you want and update your post with it. The bigger the number the more impressed we will be!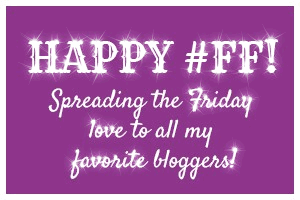 * ~ * ~ * ~ *
Follow them, follow their Featured Blogs and then visit as many blogs as you can, posting your answers.
And don't forget to leave your link in the comments section below!